As I mentioned earlier, yesterday I attended my first group candle lighting, or vigil, for Genesis. I really had no idea what to expect. I was worried once again if I would be a crying mess.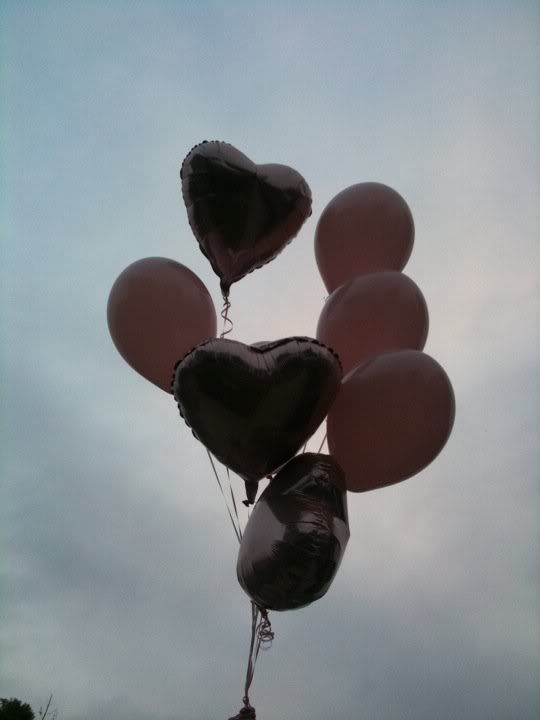 The night started with me buying balloons for Genesis. They were all pink of course! 5 regular pink balloons and 3 heart shaped ones to represent that she would have been 3 years old. My mom agreed to watch the kids for me. Thank goodness because I didnt see how this was going to work with 2 cranky kids. Plus I needed a break and this was the first time I left G with my mom. So I was a little anxious but thought overall it was for the best. Before I left I showed my mom my FOLFOH sweatshirt with Genesis actual footprints on it and she started to cry. I dont like making her cry but it make me feel like she cared and still loved Genesis.
I left the house at about 6:45 and left to a city I had never heard of, Signal Hill. Its not that far from me and I had lived in the area most of my life, yet this was a new place for me. When I got there, this was the view that welcomed me.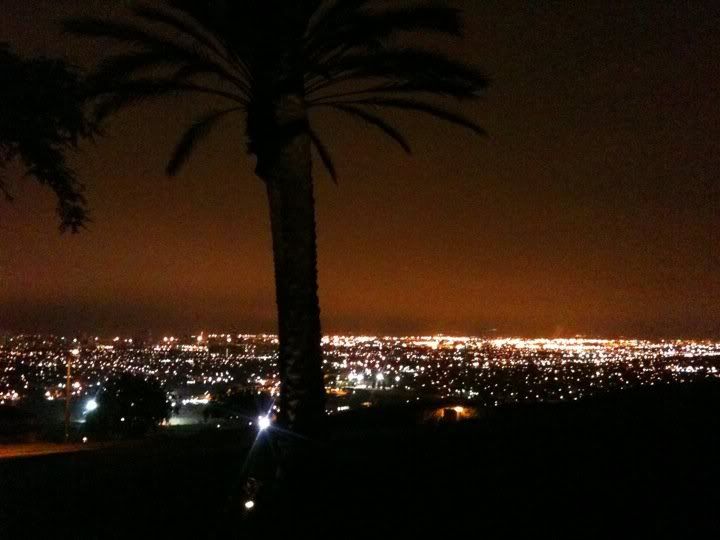 It was the most gorgeous view of who knows how many cities. Im told on a clear day you can even see Catalina from here. It was the perfect most beautiful place to remember our babies. Once again, I didnt know how I didnt know of such a beautiful place so close to home. I will definitely be coming back and remembering Genesis each time I do.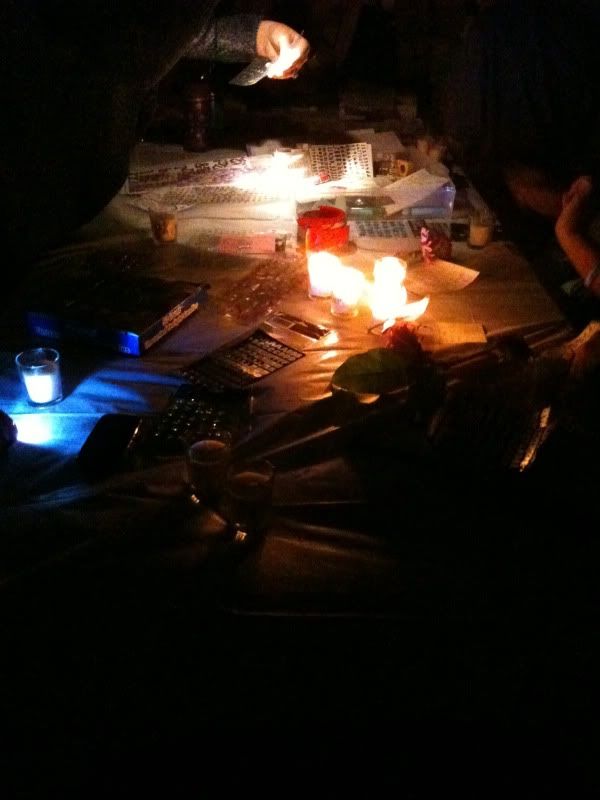 So I arrived and everyone was at a little table. Cassie, the same Cassie that put together the LA Walk To Remember, had set up a table full of little candles and lots of scrap booking things to be able to personalize our own candles. How sweet was that? It was a little dark, since there were no lights in the park, but we made due and had a really nice time. Here is the candle I made: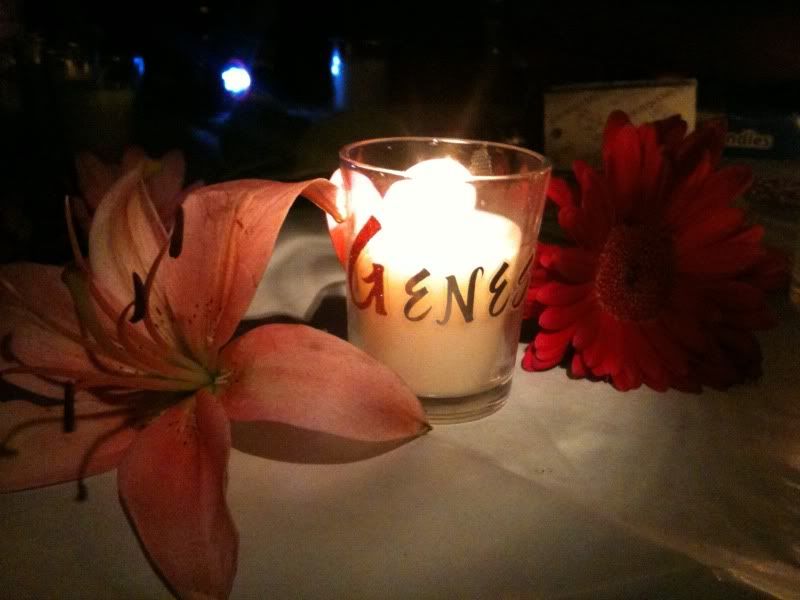 The candles really came out beautiful. It was sad to see a table full of little flickering lights... lights that represent those little lives that were just as easily blown out as these candles were.
I had brought the balloons with me to the park but because of the lighting I decided against releasing them at that time. We wouldn't have been able to get any good pictures and this was not only about remembering our children, but also making memories in place of the memories we never got to make together. So I wanted to be able to have photos to look back and remember this special day. So I thought I would keep the balloons until morning and release them as soon as I woke up. I was a little afraid that by morning they might begin to sink and not float as well, but it was a risk I was willing to take to be able to get better photos.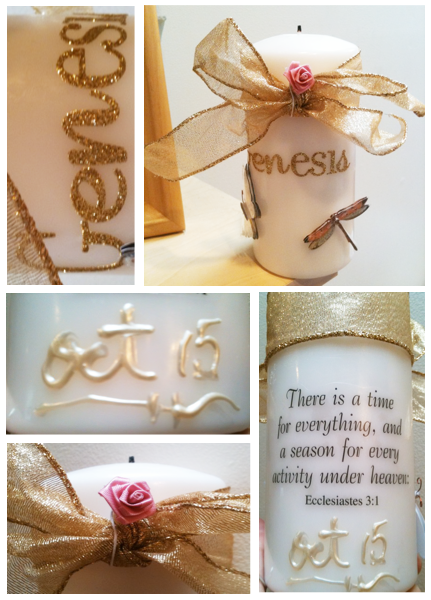 A BLM I had met at the LA Walk To Remember, Karen, made this GORGEOUS candle for Genesis. I was beyond touched! This is So beautiful! I went from having no personalized candles to 3 in a matter of weeks and they are all so beautiful in their own way. I can feel the love that was put into them. I almost didnt want to light it last night, but I wanted to join the other beautiful candles that were lit. Karen brought with her a professional photographer to take not only a group photo of all the candles but also each candle individually. Wow. That was beyond amazing and thoughtful of her! I cant wait to see how they come out. You better believe I will be posting pictures as soon as I get them. Karen also came up with a fabulous idea. We had a phenomenal view from where we were, why not take a photo of all the candles on the ledge with the city lights as a backdrop? Such an awesome idea. Once again, Im waiting for the photographer to send me those but here are the ones I took.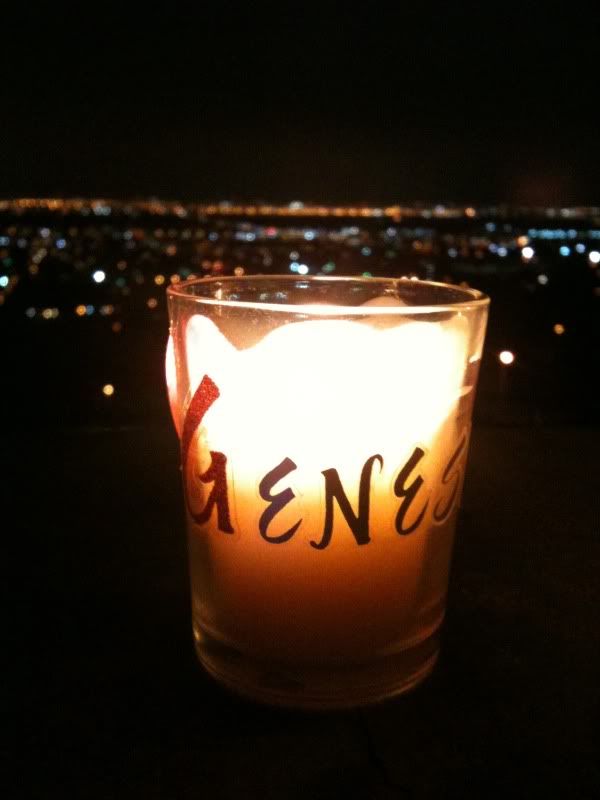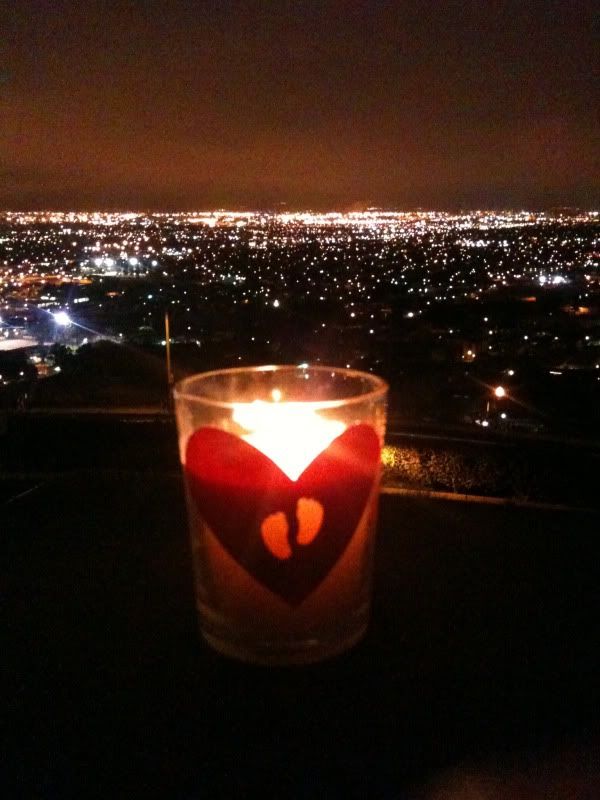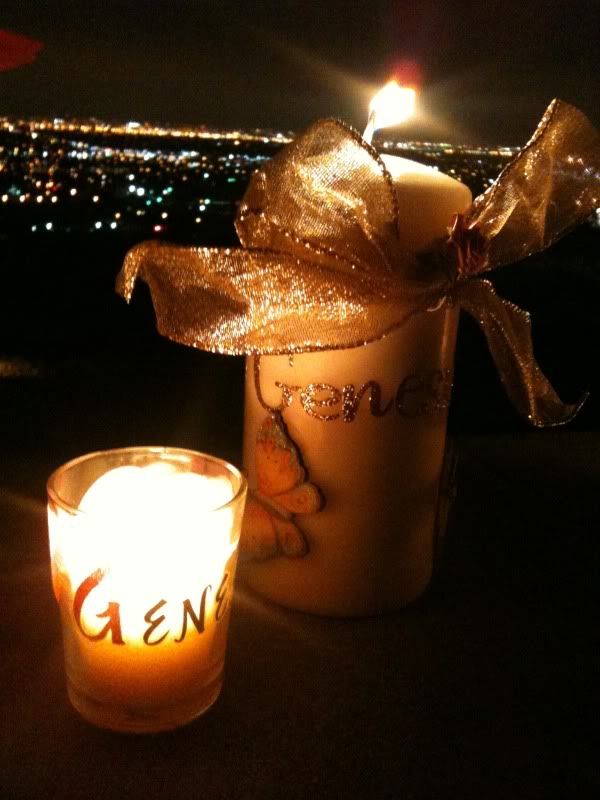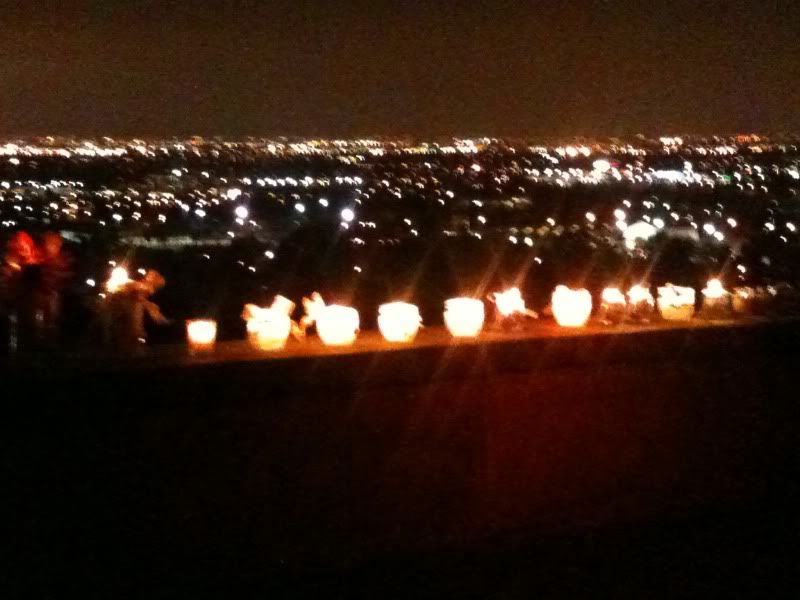 I can only imagine how beautiful the professional photos came out. I cant wait to see them! I had to leave a little early because I got a call that the baby wouldn't stop crying, which was what I was afraid of.
So this morning the first thing that popped in my mind was the balloons. They were still sitting in the car and I was praying they still had helium in them. As I went out to the car and opened the door I held my breath and expected the worst. But to my surprise they were just as perky as when I bought them! YAY! Here are the photos from this mornings balloon release: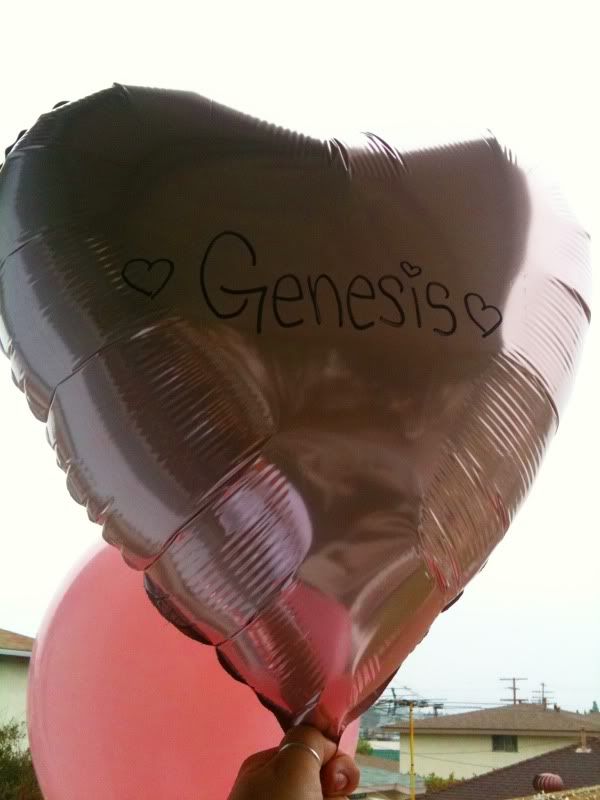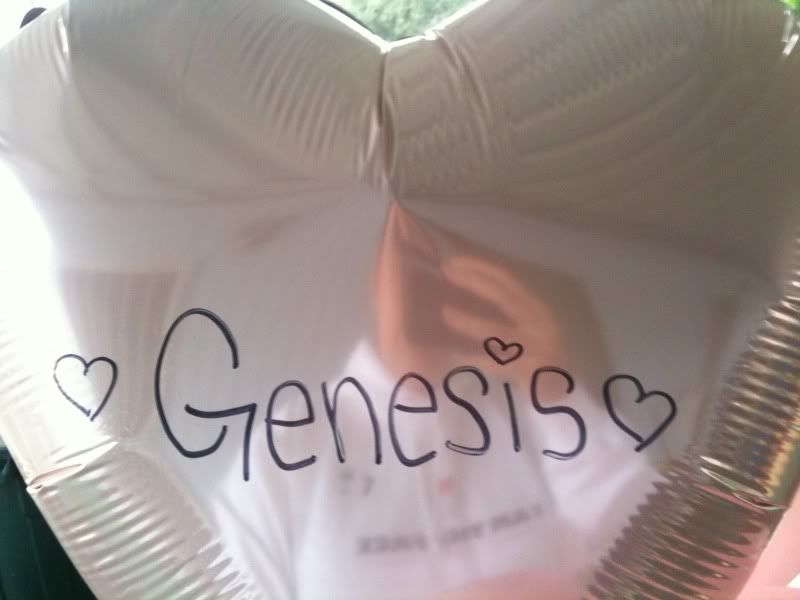 You can see her footprints in the reflection from my FOLFOH sweatshirt <3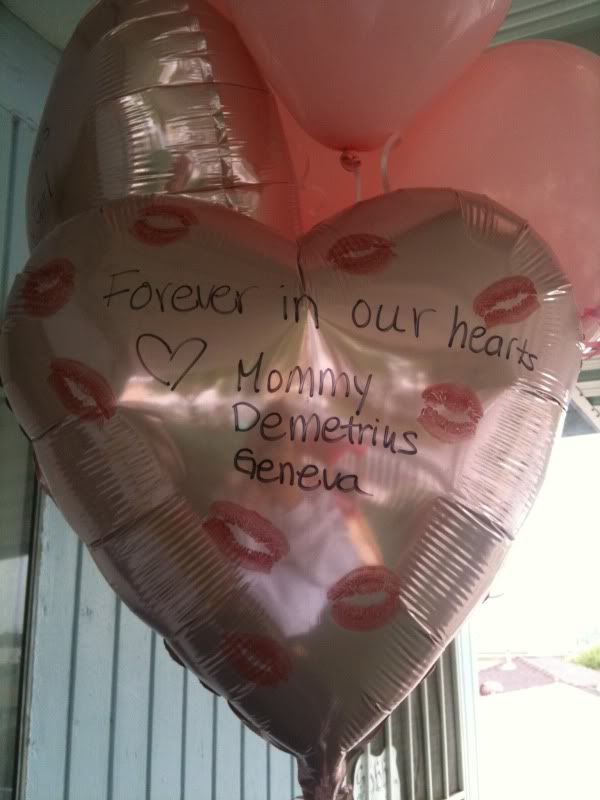 Kisses to my baby girl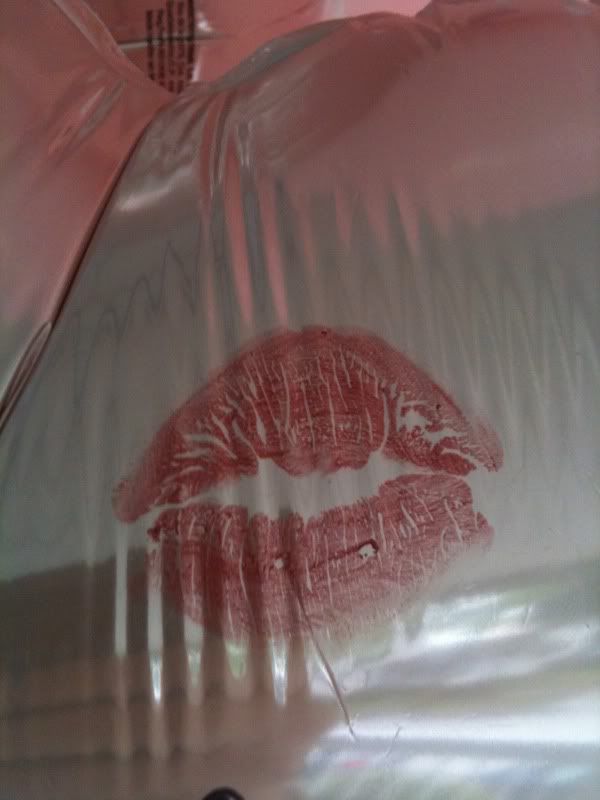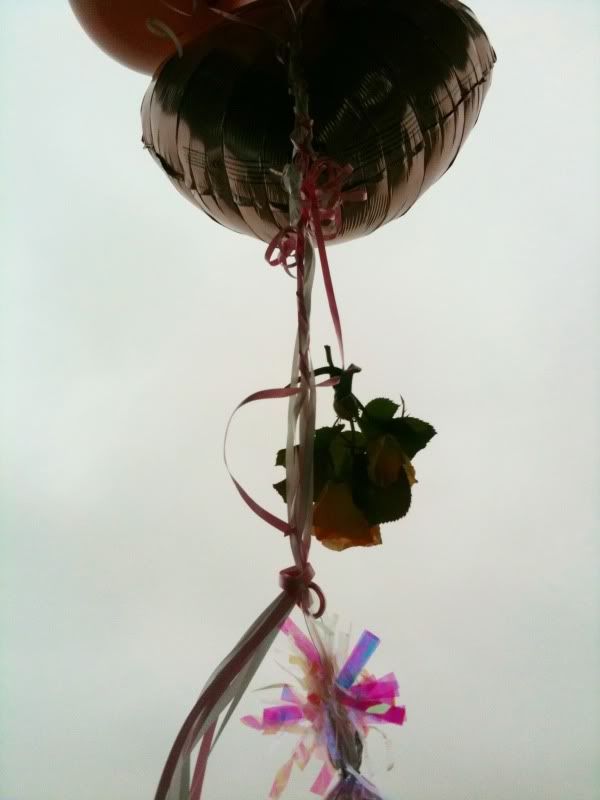 Sending her flowers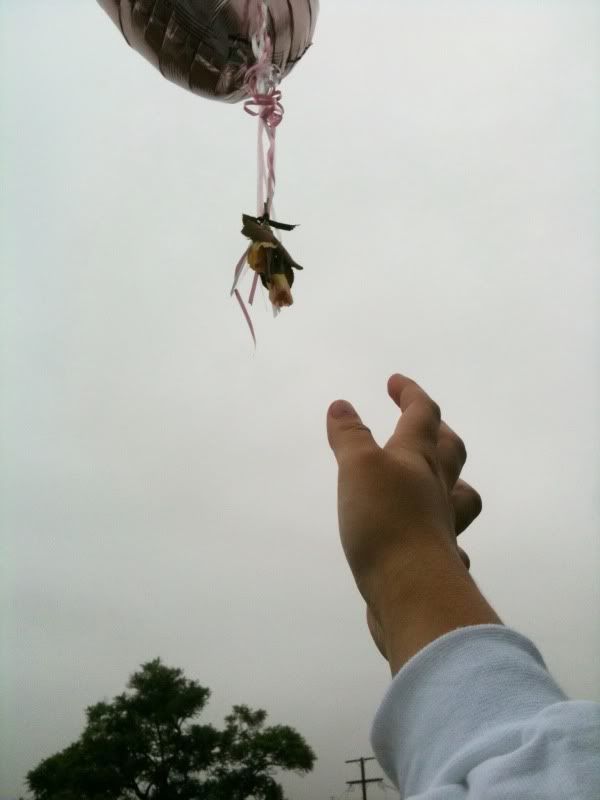 Time to let go...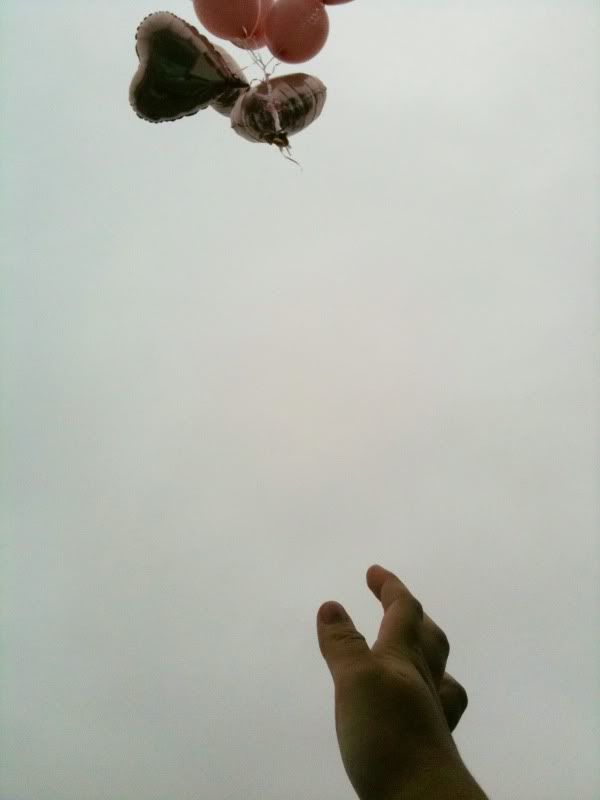 Come back....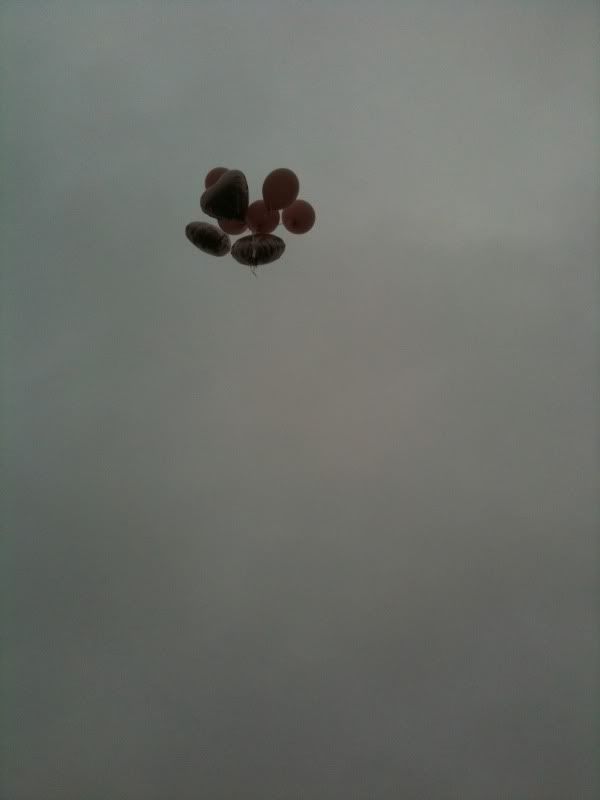 Floating further...
and further....
and further...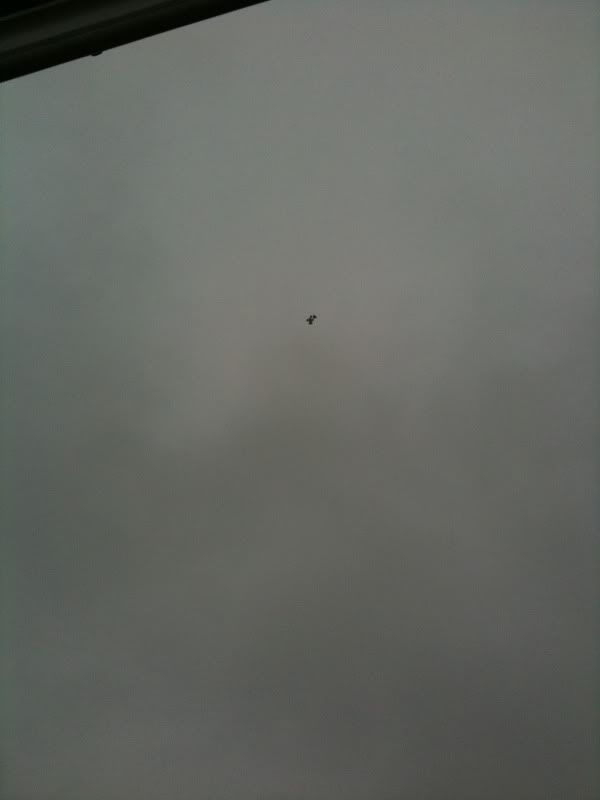 and further away....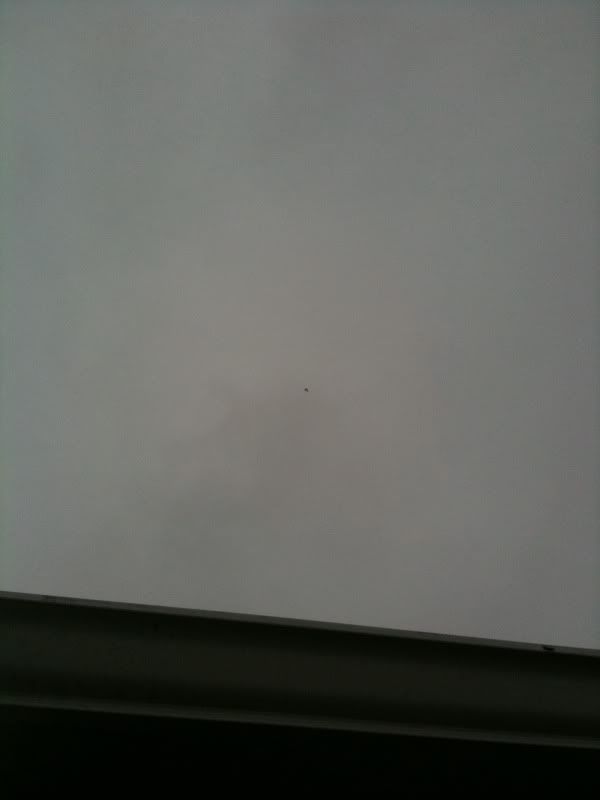 goodbye...
Yesterday I held it together pretty well. It was so nice at the candle lighting that I didnt cry. I didnt even feel sad. I really had a nice time. I was really proud of myself for not being a crying mess. Then when I did the balloon release, that all came crumbling down. As I let go of the balloons, I found myself sort of holding my breath. I watched those precious pink balloons, covered in my love, float away. Further and further. Just like my little Genesis. Once I let go, there was no getting those balloons back. They were gone. They seemed to take their time. They drifted slowly. What surprised me was how still the air was. There was no wind, whereas last night it was pretty windy. The balloons floated straight up, exactly over my head. They reached a point where they sort of hovered in the same spot for a few minutes. I got the feeling that was just like Genesis. She isnt with me, but she is never far and always around me. I was able to bring my rainbows out to see the balloons float away. D said "buh bye balloons" and blew them a kiss. Then they decided to float even higher. And then higher and higher until they disappeared.
UPDATE: Here are the professional photos of Genesis' candles: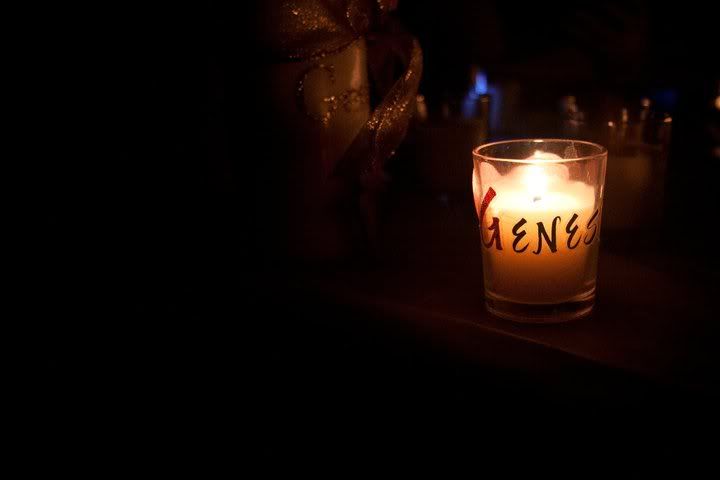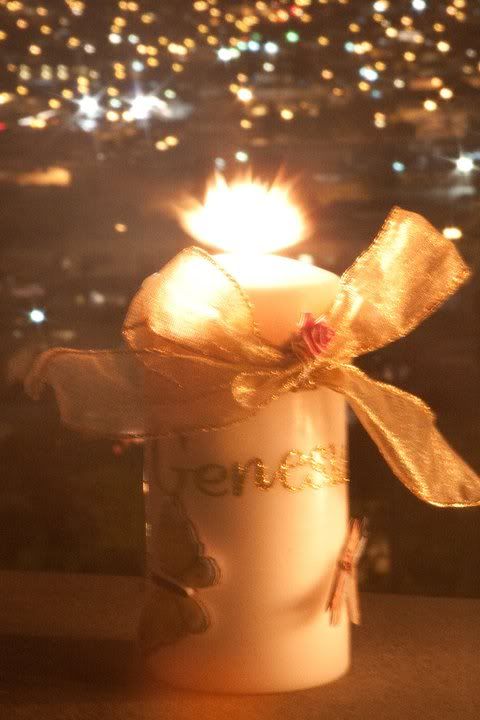 It was a windy so the flame came out different