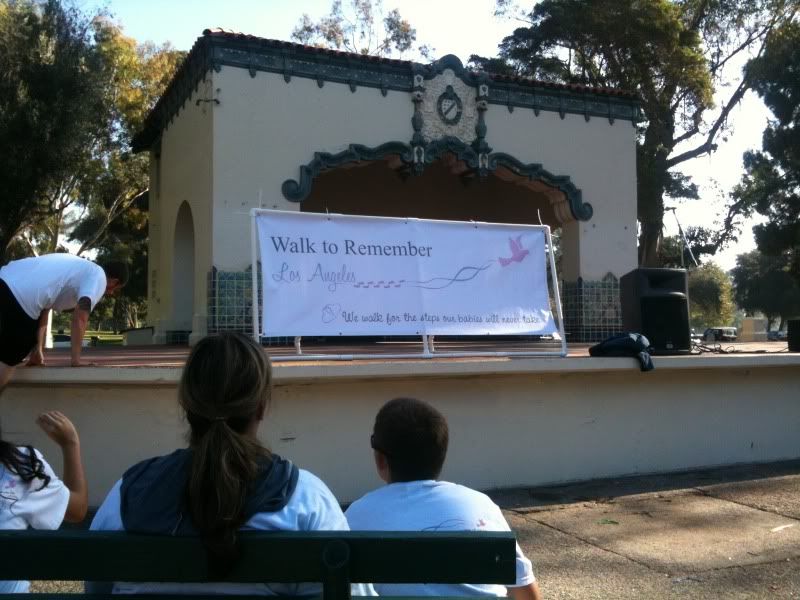 I just got back from the walk and I have to tell you I am exhausted. Both physically and emotionally. Dont get me wrong, I am so glad I did it. I walked the entire 3 miles with double stroller in tow. Let me start at the beginning.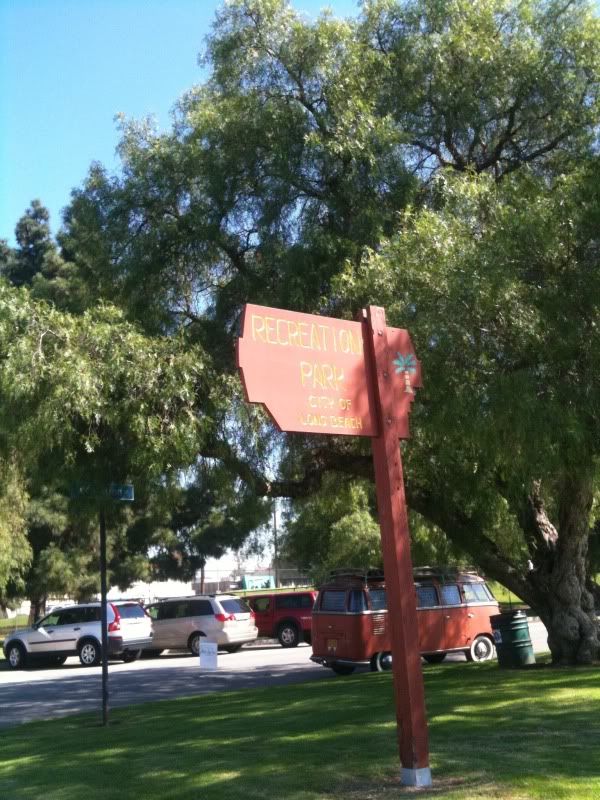 Our morning started in a rush to get out the door in time as these things start pretty early. As I was getting my rainbows dressed in their "Remembering My Big Sister" shirts, my eyes started to fill with tears. Yes, it had already begun and we had not even left the house. My thoughts were "oh boy, this is gonna be a difficult day."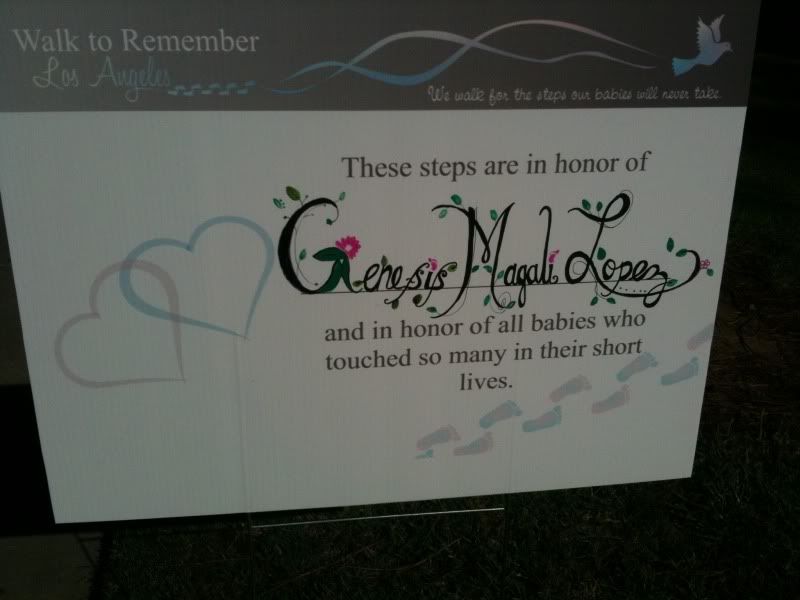 I calmed down a bit on the drive there and while parking. Then when the kids were in the stroller and I was walking towards the booths with the beautiful pink, blue and white balloons. As I was walking I saw little cards and signs on the grass with names on them... children's names. I started to loose it looking at all these babies names. I got myself together as I made my way to the tables to get our shirts and bag of goodies.
Then the dedication started. I saw two BLMs that I had met on facebook up there. I thought they had such strength for going up there and doing what they were doing...if it were me I wouldn't have been able to get a word out. A mama went on stage and shared her story of how her baby Whitney passed. That really got my tears going. I cried the whole time she was up there. I just couldn't hold it in any longer. So there I was, clutching a rainbow in each arm as I was crying.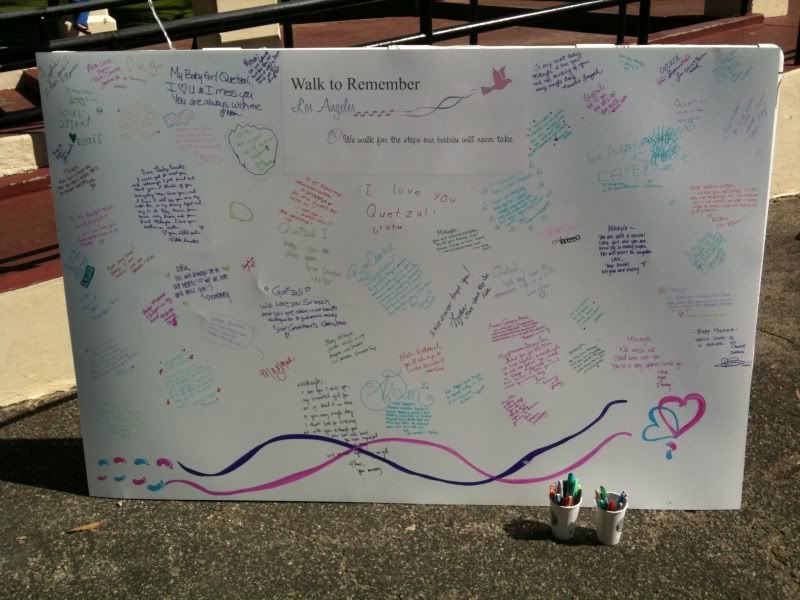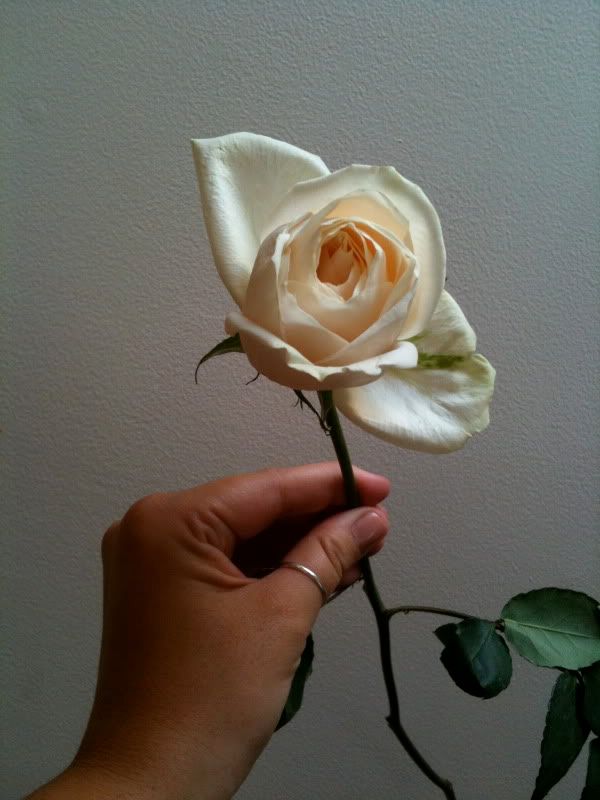 They then read the names of each baby that had passed away and asked the parents to go up and receive a white rose when their baby's name was called. I heard the name "Genesis Magali Lopez" and I just lost it again. I was a sobbing mess. I went up there, all eyes on me (or at least it felt like it) and got my rose. There was a photographer there taking photos once you got your rose. Im sure I looked like a hot crying mess. I could hardly whisper the words "thank you" to the lady handing them out.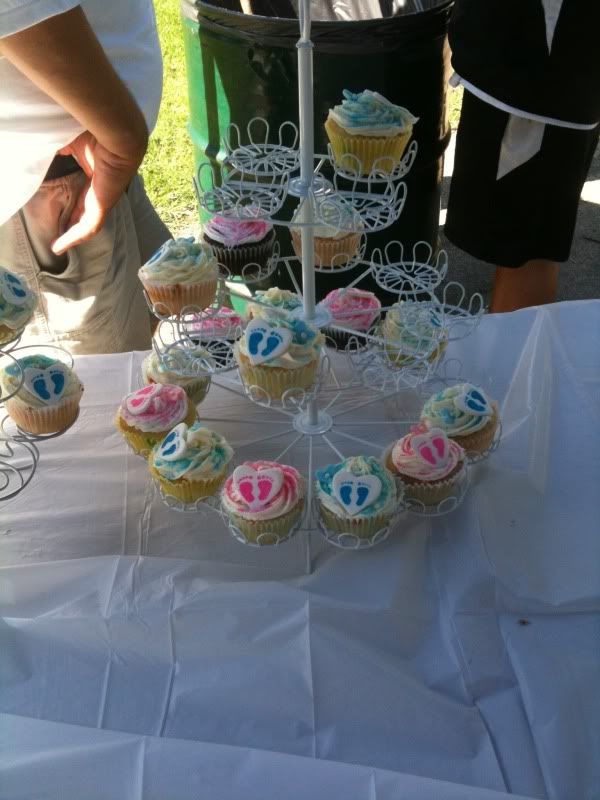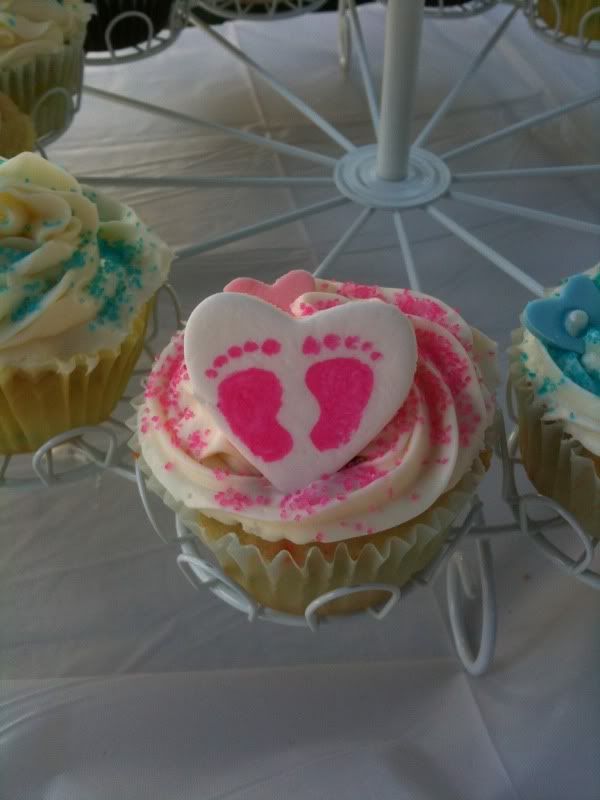 Then they played one of the songs that I have on this blog, "Somewhere Over The Rainbow". They played this during the moment of silence to remember our babies. I started to cry even harder. I hugged my rainbows so very tight and couldn't help but thinking I should have three little ones on my lap right now, hugging and cuddling with them. But no, just my rainbows. I kissed each of my rainbows and whispered "I love you" to both of them. It really made me miss Genesis. But just as I thought there was no end to the tears I suddenly felt a feeling of peace. It was just about the time when the tempo changed in the song to be a little more upbeat. I thought that was fitting.
Then the walk began. I didnt honestly think I was gonna walk the whole 3 miles. Especially with the kids, I thought someone was gonna have a meltdown or something. We did have a little meltdown but it didnt last long and thanks to the support of a new BLM friend, Angie, we were able to walk the whole 3 miles. As a matter of fact, I think we were one of the few ones who actually did do the whole thing.
I want to add a little something about Angie. I recently found Angie on facebook and she was somewhat local. I am always happy to find local BLMs so that we can connect on a face to face basis. She had asked me last night who was going with me to the walk and sadly I had no one. I dont really have family or anyone who really supports me when it comes to Genesis. She felt so bad that she said she would just drop everything and come out with me today. It was last minute and not the walk she had originally planned to go to, but she came out to show me support. Her kindness and thoughtfulness touched my heart. Here this person that I only "knew" for a couple days or maybe even a few weeks from online was kinder and more supportive than my own family.
BLMs are our family. We are sisters. That is the only way I can put it. Sisters in grief and support. And so very loving and loyal. So I want to say a BIG thank you to Angie and her husband for coming out today to remember their son Aiden and to share in remembering Genesis as well. It means the world to me.
I will try and add photos of our beautiful & heartbreaking day, but blogger is being a bit gimpy right now. Oh and of course you will not see photos of my rainbows here but I gotta tell ya, there are some ADORABLE and TIMELESS photos of them on my facebook page. Here are some pictures of the BLMs I met up with: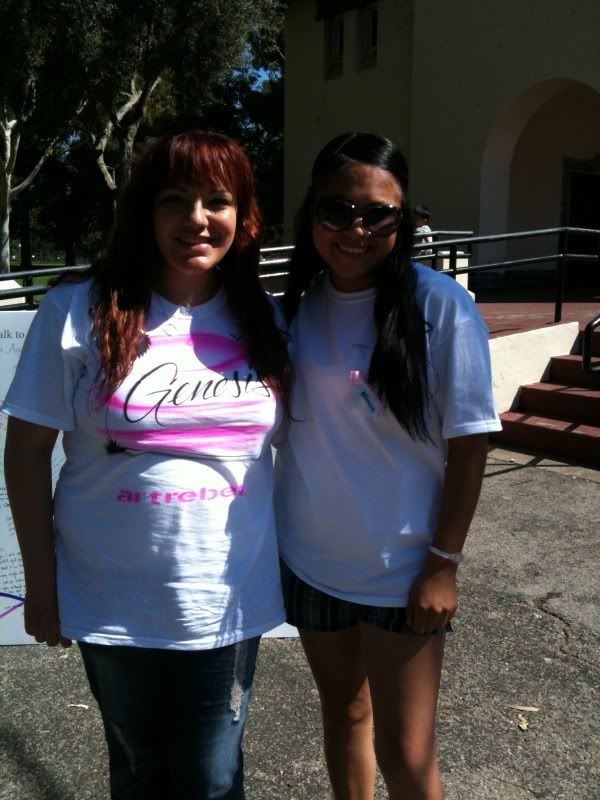 Karen, mommy to Mason <3
My old friend from high school. Mommy to Carolina and 3 early losses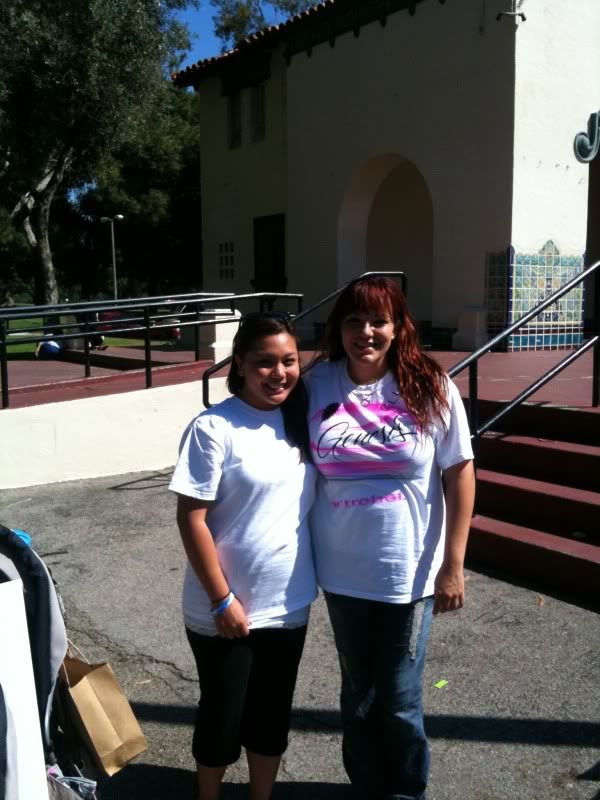 Kassi, mommy to Mikayla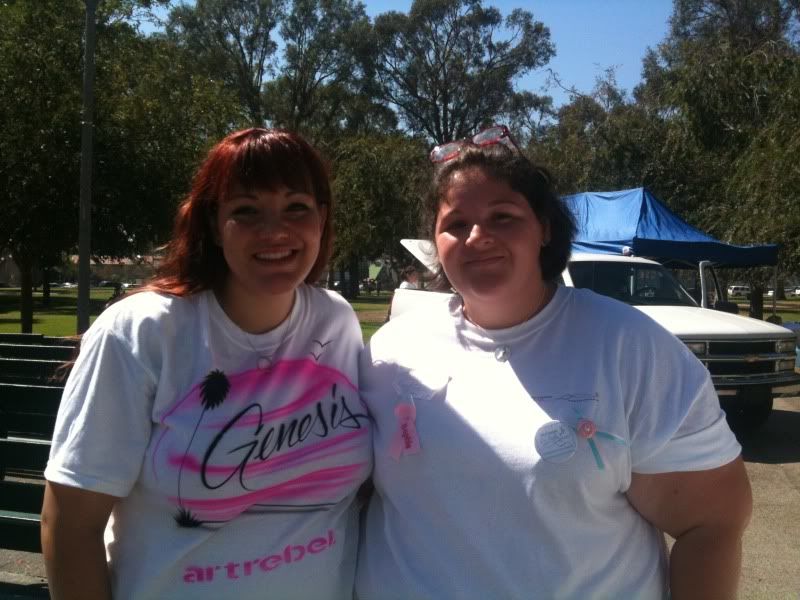 Cassie, the one who organized the walk. Mommy to Sophia (angel) and Mya